Size
(1) Front length: 70
(2) Back length: 75
(3) Collar circumference: 41.5
(4) Shoulder width: 78
(5) Bust: 136
(6) Hem circumference: 129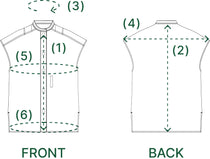 Regular price
$230.00 USD
Regular price
Sale price
$230.00 USD
Unit price
per
Sale
Sold out
Free Shipping within Japan
View full details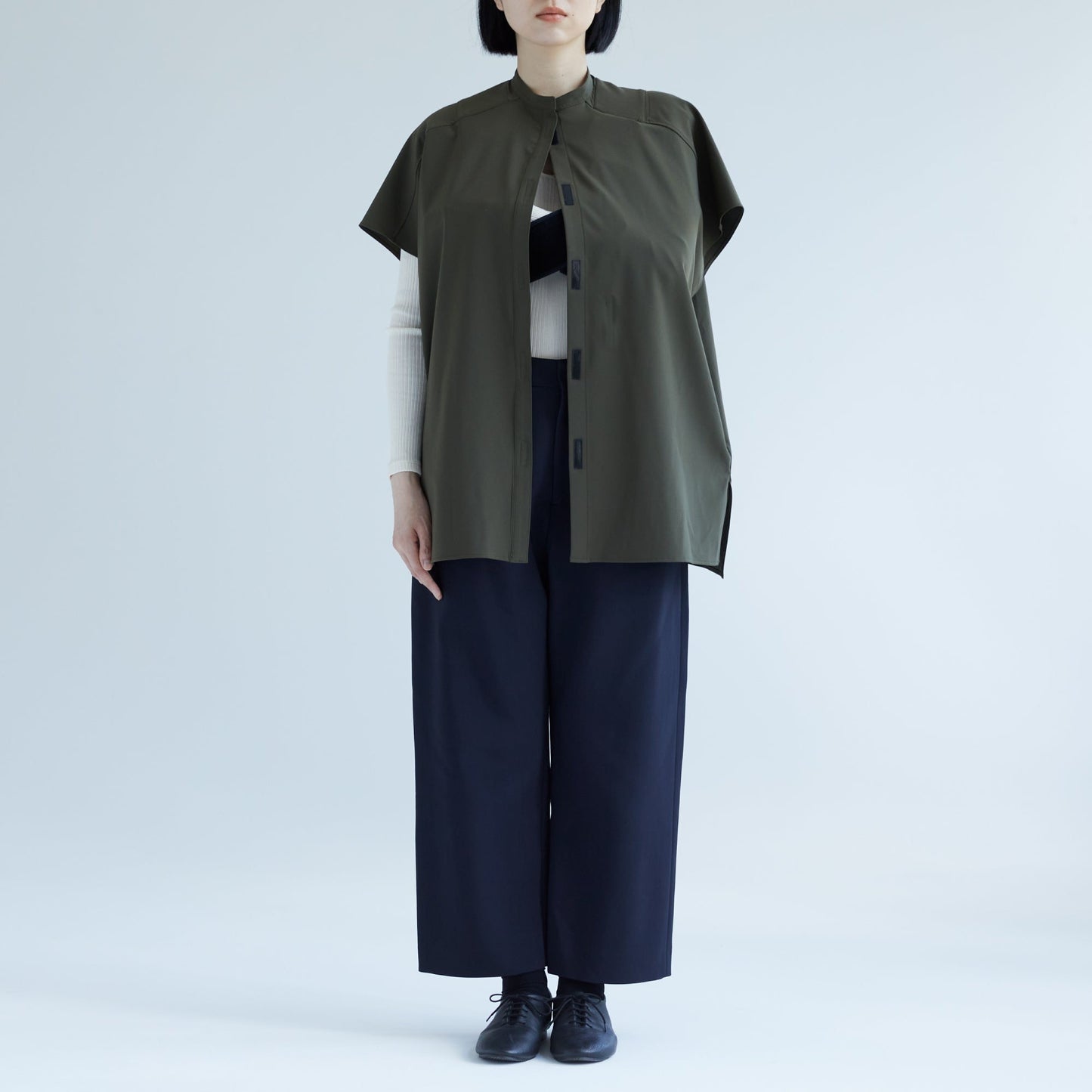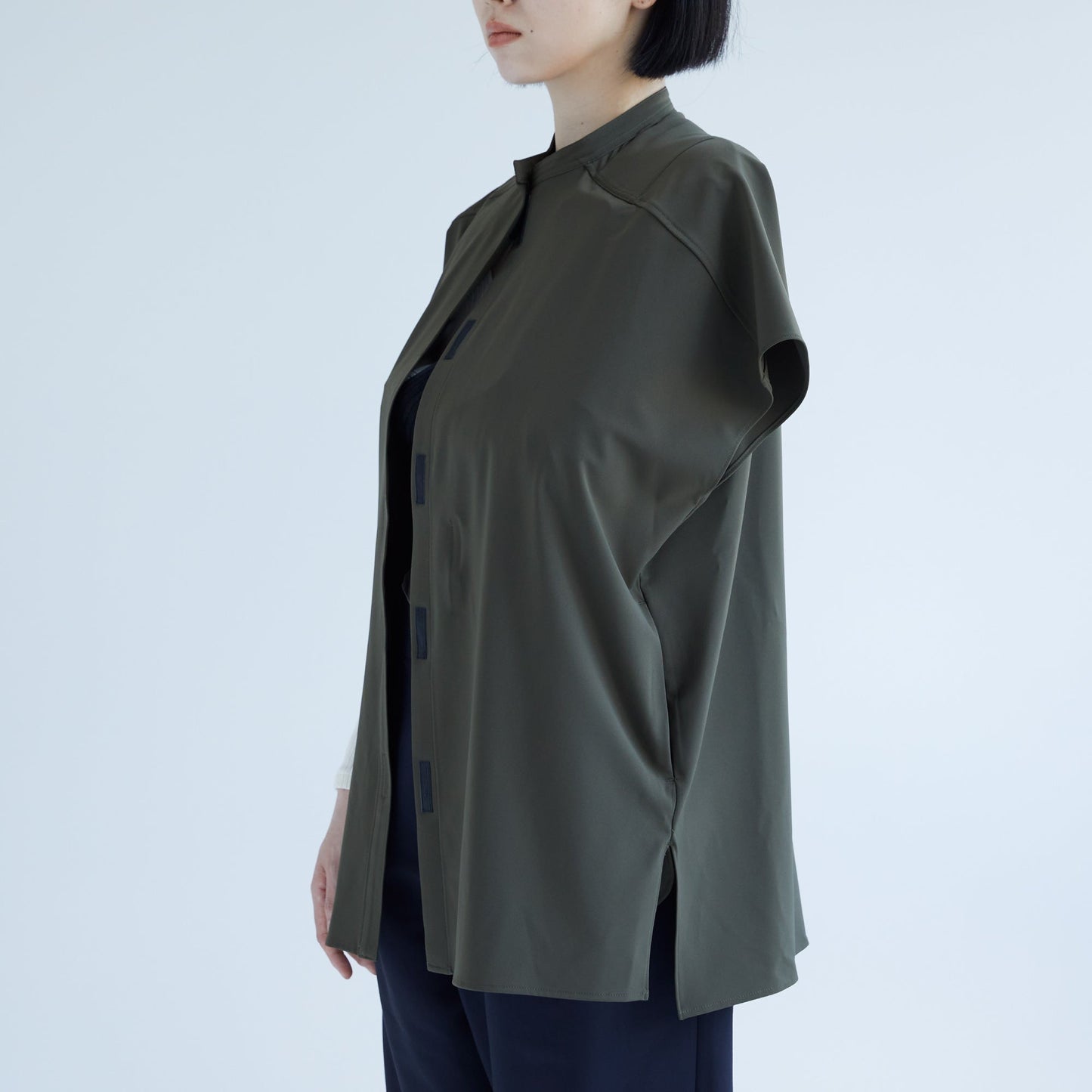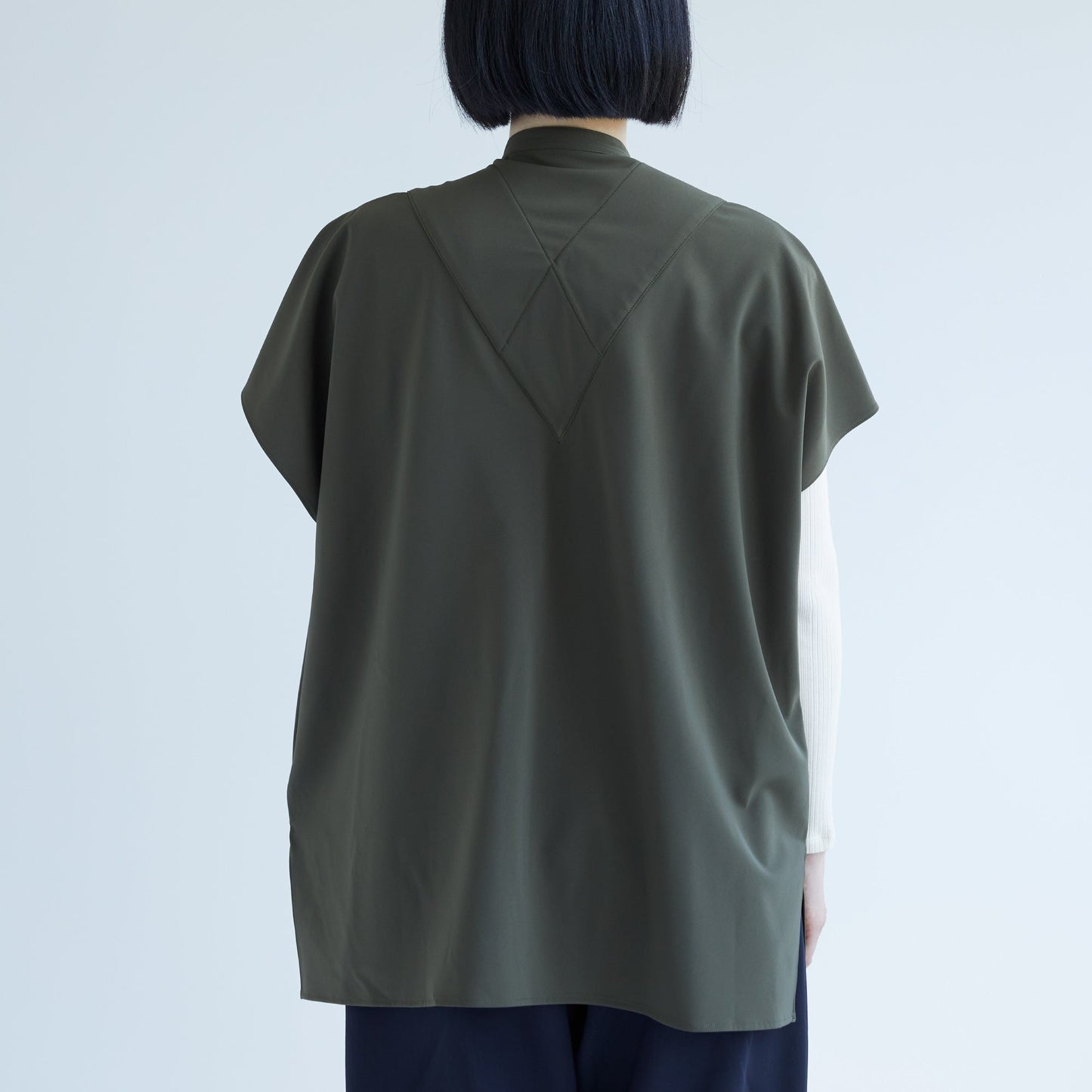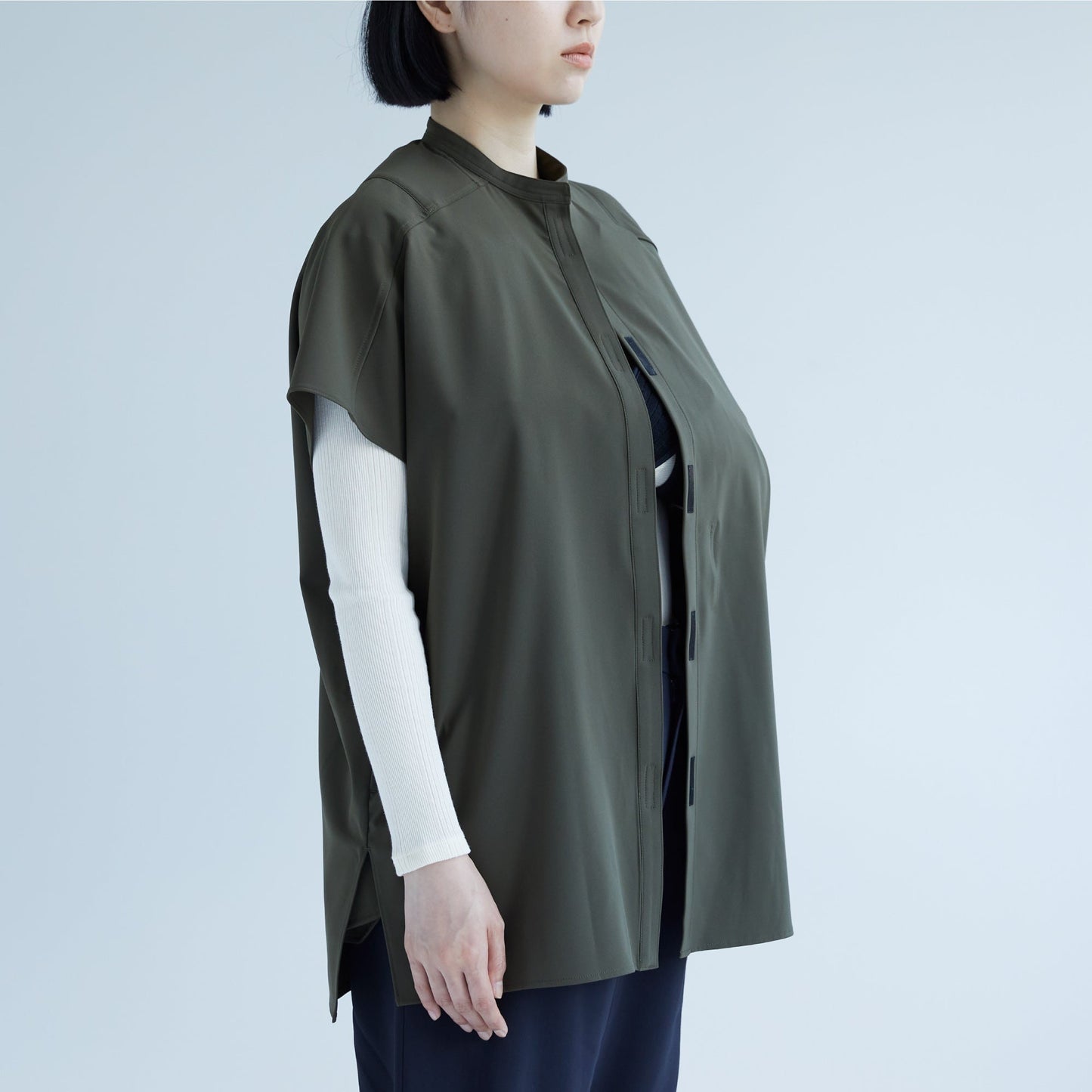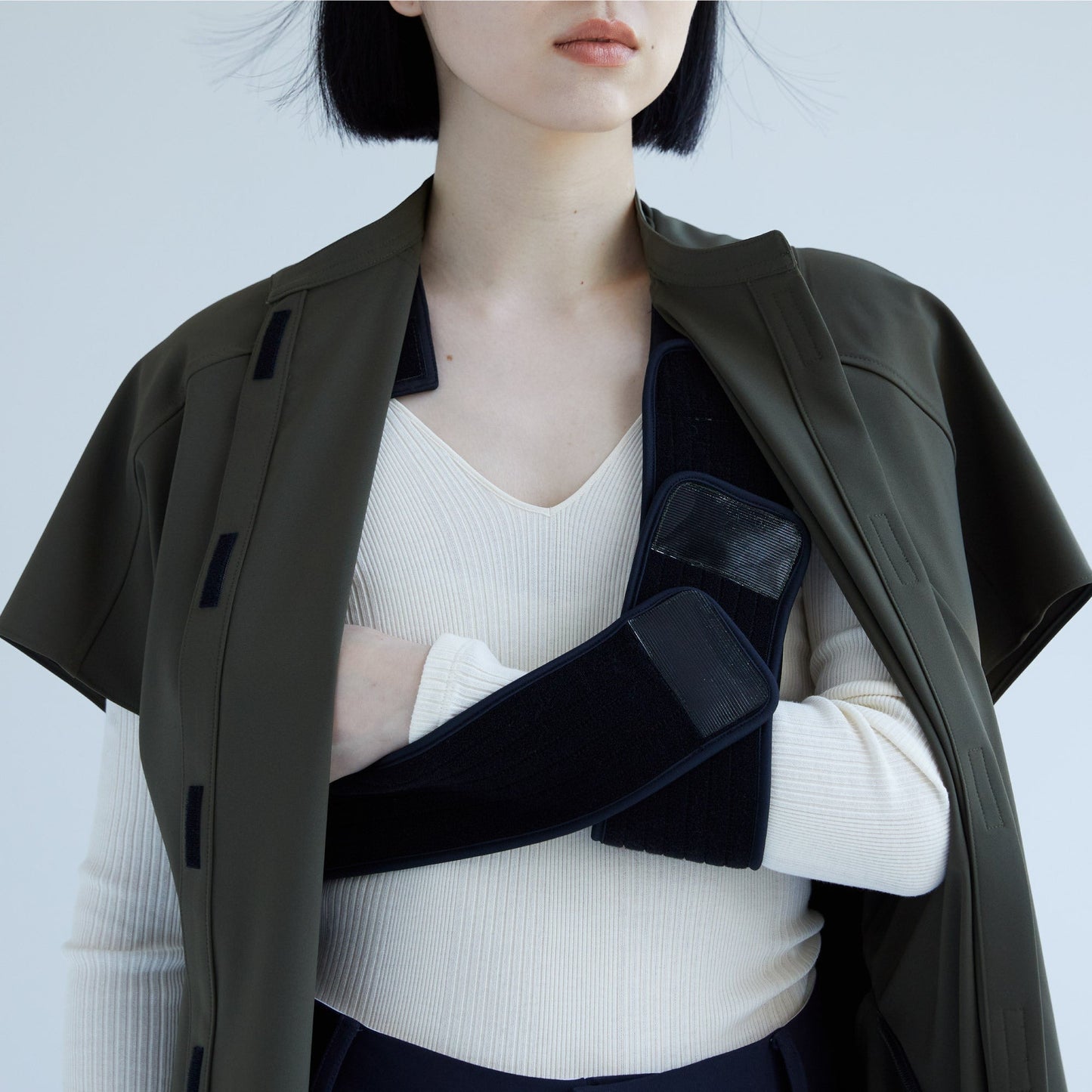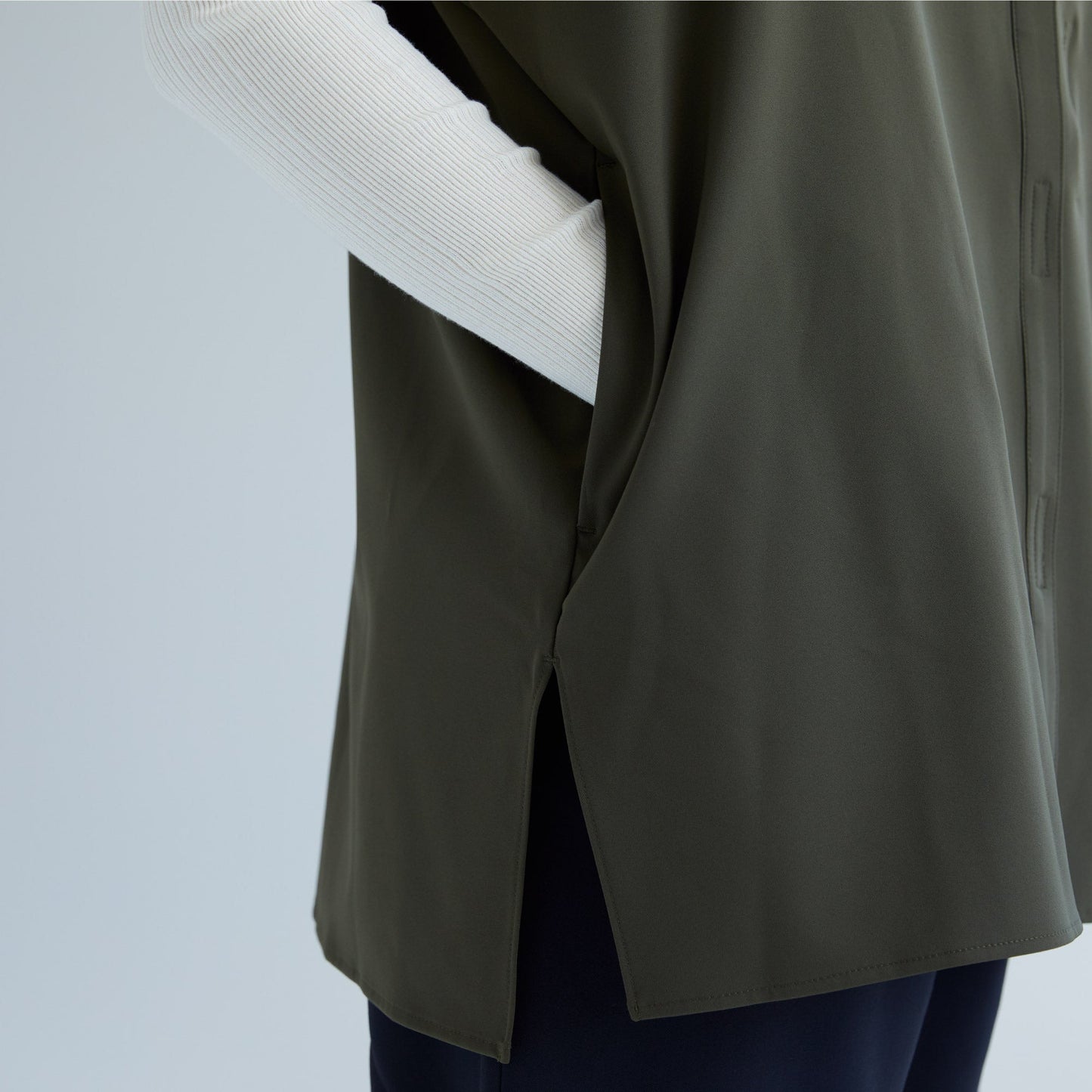 Details
How to Wear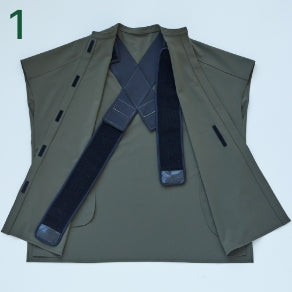 Attach the straps to the affected shoulder and the bottom of the healthy side.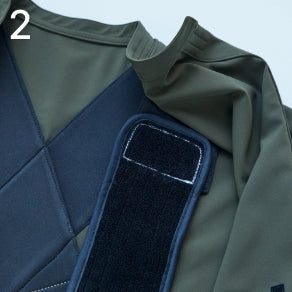 Put a white stiched areea around it.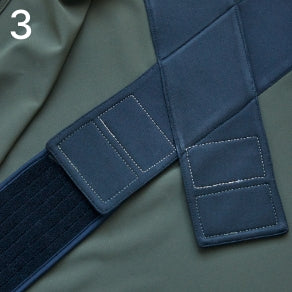 The length of the lower part can be adjusted in two steps.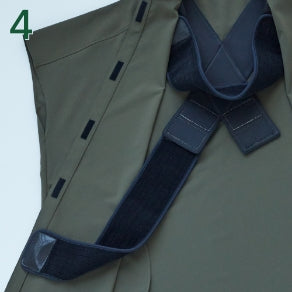 Make a loop with the affected side, and temporarily fasten the lower strap to the front.
Pass the loop through the neck.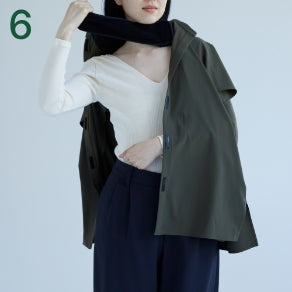 Rotate the loop to place the garment on both shoulders.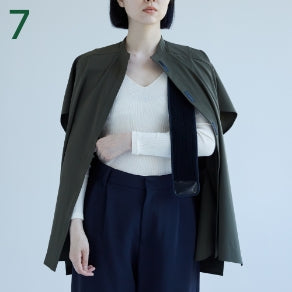 Remove th loop.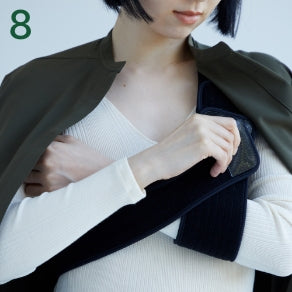 Turn the addect arm from inside to outside and fasten the straps to support the arm.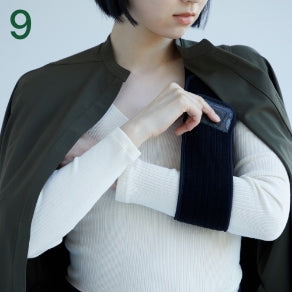 Remove the temporarily fasten strap and fasten it like a sash to support the wrist on the affected side.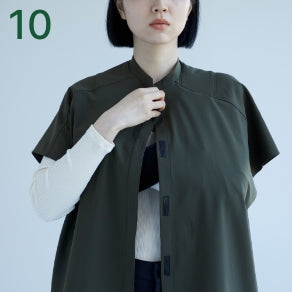 Close the front.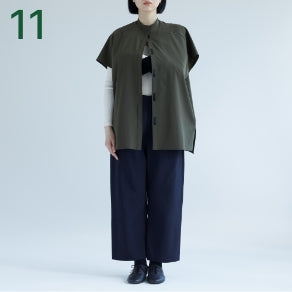 Completion.
Target person
Those who have stiffness and tension in their arms and shoulders, those who have painful or limp shoulders and arms, and those who use assistive devices such as triangles or arm slings. In the acute stage of severe pain and want to immobilize and support the arm and shoulder.
Concept
This is a care garment that combines a shirt with a band-like arm strap used to hold the arm or hand in place. People with disabilities from the shoulder to the arm and wrist can go out and work on rehabilitation with peace of mind while their arms are immobilized. The height of the elbows and wrists can be changed freely, so the hold can be adjusted according to the body shape, symptoms and preference.
Functions
・The straps hold your arms in place.
・You can wear clothes while wearing the straps.
・There are no buttons or zippers of any kind.
・The length and height of the straps can be changed to adjust the holding feeling.
・It keeps your shoulder area warm under
he air conditioning in autumn, winter and summer.
・There are pockets on both sides.
(1) The straps can be used for both left and right side.
(2) The elastic material on the back side of the strap spreads the weight of the arms over both shoulders and back (same principle as a baby carrier) to prevent neck pain.
(3) The lower strap has two gluing points, allowing you to adjust the length of the strap in two different ways depending on your size and symptoms.
(4) A hook-and-loop fastener is provided for temporary fastening of the straps to prevent them from being glued to unintended places.
(5) Separate straps that may come in contact with the skin are made of stretchy pile material.
(6) Hook and loop fasteners are used for easy one-handed fastening.
Material
Material: 89% polyester, 11% polyurethane
Creator
Created by: Designer: Kiyonori Oinuma, Factory: Artes Inc.
Country of manufacture
Japan (Daisen-shi, Akita, ARTES's factories)